Creating With Kids is an interview project I started in 2013! I decided to reinstate the project in 2019! So here it is! Creating with Kids 2.0! So excited to feature creative and inspiring teachers from all over the world! I hope you enjoy the interviews and can take something special away from each one. A look inside a dance teacher's class, is a look inside a dance teacher's heart. -Maria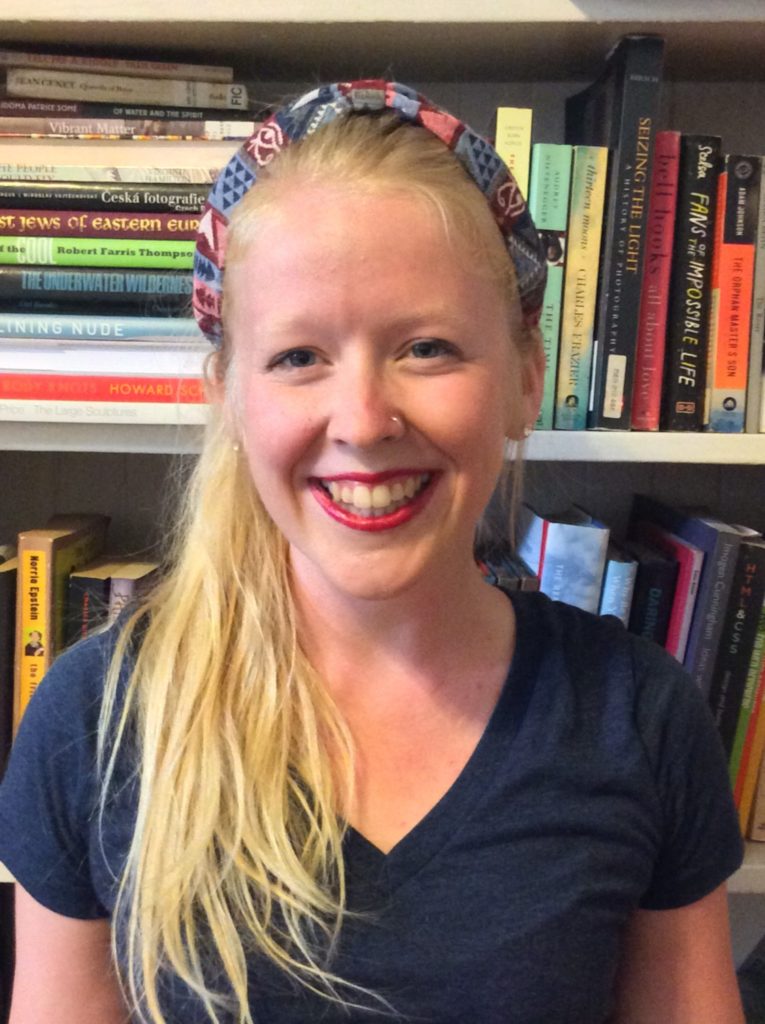 Introducing Mack Oliver…
If I met you at a networking event, how would you introduce yourself?
I teach nurturing, high energy early childhood movement classes. I also host festival programming, lead teacher trainings, and can often be found moving and grooving at dance or yoga birthday parties. I'm passionate about cultural literacy, musicality, and bringing dance and yoga outside the studio.
Outreach? Preschool? Studio? After school? Community Center? Please explain! 
In the summers my main gig is a Jewish day camp, and the rest of the year I mostly do public school residencies and after school programming. I also regularly teach at a park district, a YMCA, and a daycare. Also, I love getting to teach in weird spaces for special events: most recently a planetarium and an ice cream shop.
Where do you live? Where do you teach? 
I live in Chicago, where I teach 11 months of the year. I spend a month between day camp and school programming teaching overseas. Last year it was Estonia, and it's Greece this year!
What ages do you teach? What is the demographic? 
The 2-6 crowd is definitely my favorite and who I have the most experience with. Right now I'm also learning how to teach music to infants and yoga to senior citizens, both of which are very fun and very humbling.
What is your Education? Any additional training that is essential to your development? 
I earned my general yoga certification through Bloom Yoga Studio, and my 95 hour children's yoga certification through Mission Propelle. I've studied special topics in children's yoga education through Global Family Yoga, Yoga in My School, and Street Yoga, among others.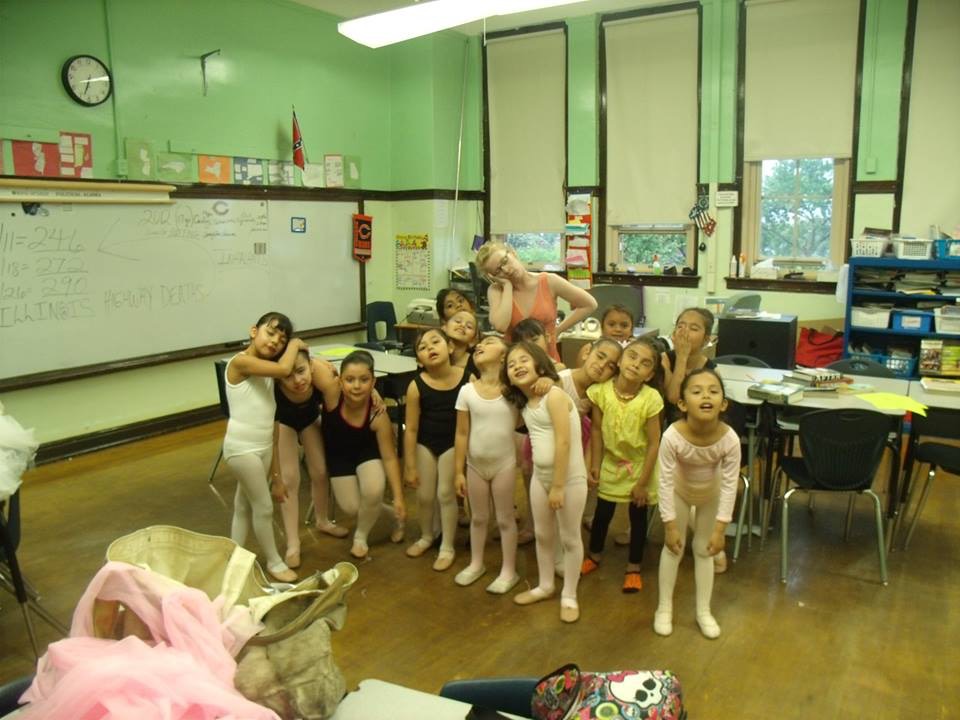 Paint us a picture of your typical teaching day? 
Things get wild when residency funding is released in February: it's my busiest time of year. First thing in the morning I'll teach a residency in a preschool or kindergarten classroom, usually yoga or storytime dance. Around lunch time I'll head to another school site and teach a lower elementary residency, usually cultural dance. Then it's off to a third and final school site or a park district for after school programming. I'm really fortunate to have access to such a variety of bookings, but I also love the summer days I get to spend entirely at the Jewish Community Center. Feels so glamorous to spend so little time in transit!
In a few sentences, describe your teaching philosophy. 
The pillars of my teaching practice are joy, choice, and rigor
If I came to observe you teach today, what is the first quality I would notice about you as a teacher? 
Fun, I hope! Childhood staples are how I impart technique. We'll review vocabulary by playing ballet Twister or chanting Plie Chicka Boom. I laminated construction paper dots with ballet steps on them and use them as a bean bag toss. We play Swan Lake tag and we co-choreograph excerpts from narrative ballets. I want equal amounts intensity and laughter.
What are two things you love about teaching, and one thing you don't like very much at all?
The relationships I get to form with my kids is definitely the best part. I often teach within a few miles of my house, so I bump into my smalls in the grocery store or at the library, which excites me as much as them. My second favorite is the amount and variety of information I get to share. We were recently doing Iceland themed yoga, and my dancers have been learning legato vs. staccato with the help of a kazoo. Of course movement education is an important discipline on its own, but I love making academic connections in class. Right now the thing I like least is the amount of time I spend on the train Monday-Friday, scurrying between gigs.
What surprises you the most about teaching dance to young dancers? 
How much littles can handle. They're so much more sophisticated than our culture gives them credit for.
If you were going to speak to a group of aspiring dance teachers, what would you tell them? 
This gig is really hard! The hours are weird, it's emotionally and physically tiring, and there will be times you have to fiercely advocate for yourself and/or your students. But boy, is it satisfying. We get to sing, move, and love people for a living!
Share with us one teaching moment that you will never forget. 
In a third grade yoga residency, we learned about mudra (a grounding exercise performed with the hands). My nine year old student pulled me aside the next week to tell me she had held her hand in a mudra under her desk through the entirety of a standardized test, and that it helped her stay calm and focused. I nearly cried.
Teachers of young children need a pocket full of management techniques and tricks to keep things on track. What is one trick in your pocket that almost never fails? 
So much singing! When my elementary schoolers won't settle, I sing "I've been waitin' in my classroom!" to the tune of "I've Been Workin on the Railroad". It cracks them up and gets their attention quickly. Or when a preschooler wants to hang on me, I'll sing to them "I've gotta have space, space, space!" to the tune of "Faith" by George Michael. Singing is a magical tool that allows me to be goofy and firm at the same time.
Since teachers continue to learn too, what is one teaching goal that you are working towards? 
I just booked my first deaf classroom. I'll be doing lots of research over the coming weeks to ensure we have the most collaborative, effective experience possible.
Who is a dance teacher you look up to? What about them inspires you? 
Christine Reed is a Chicago Public Schools teacher. The breadth and depth of both her academic and dance education training astonishes me.
Share with us your most favorite dance lesson so we can all use it tomorrow in class! 
Construction vehicles! We sing "I'm a dump truck" to the tune of "O My Darling Clementine", and read and move through Good Night, Good Night Construction Site. We explore different vehicles and different way of moving using loofas, which is always a huge hit. Push the loofa like a bulldozer, lift it like a crane, scoop it like a front loader, etc.
You can follow Mack on Instagram @yogawithmissmack
___________________________
Thank you Mack! I loved your interview so much! You are a gift to all of those littles!! 🙂
If you are interested in reading other interviews you can find them here! If you would like to be featured, fill out the form here!