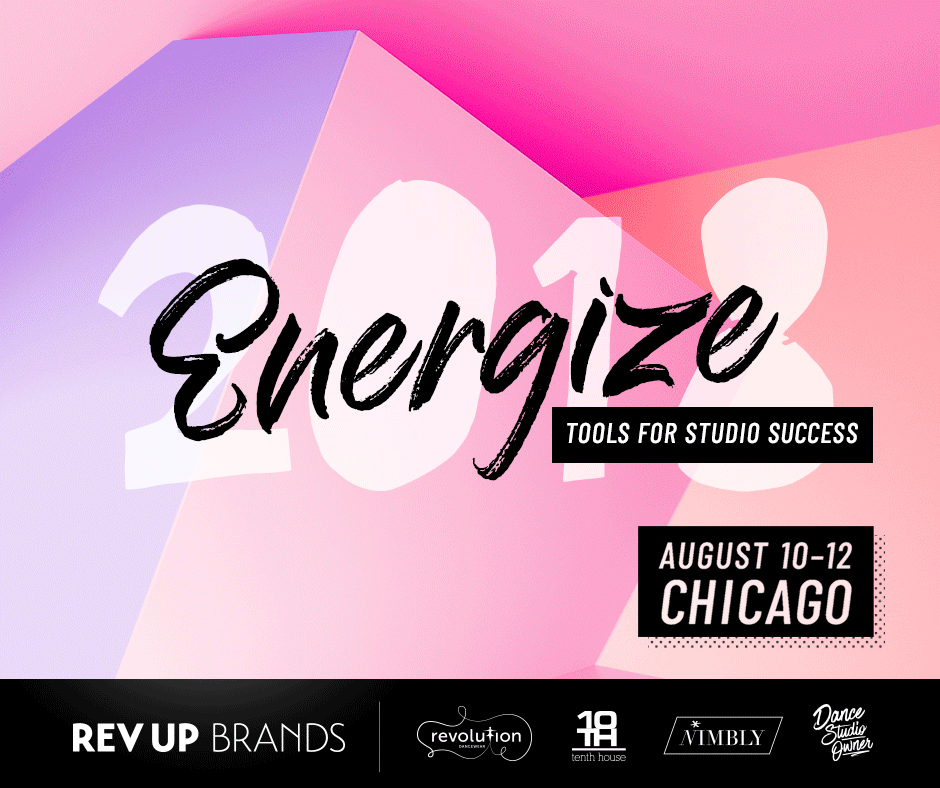 Exiting news! I was asked to speak at Energize in Chicago this summer! Dates are August 10-12, 2018!  I'm so excited and honored to have this opportunity! I have presented at dance conferences before, but I honestly can't wait for this one! I love connecting with fellow dance teachers and educators! It's always super energizing! 😉
Here's a short description:
REV UP BRANDS is proud to bring you ENERGIZE 2018: Tools for Studio Success. We've created a weekend event that will leave you feeling refreshed, confident and motivated to kick off your studio's best season ever! Energize every aspect of your studio with invigorating business seminars, movement classes, costume inspiration, professional headshots for you and your staff, and valuable marketing takeaways.
Find out more info and sign up here! 
The full schedule and agenda will be posted soon and I will share that when I have it!
I would love to see you there! xo