My friend Kerry from Picture Books and Pirouettes has a friend who recently had a book published called the Green Umbrella, by Jackie Azua Kramer and Maral Sassouni. When she asked me if I would like a copy to use with my students, I was excited! Below is how I used the book and on Picture Books and Pirouettes,  you can read a little more detail about the book. Enjoy!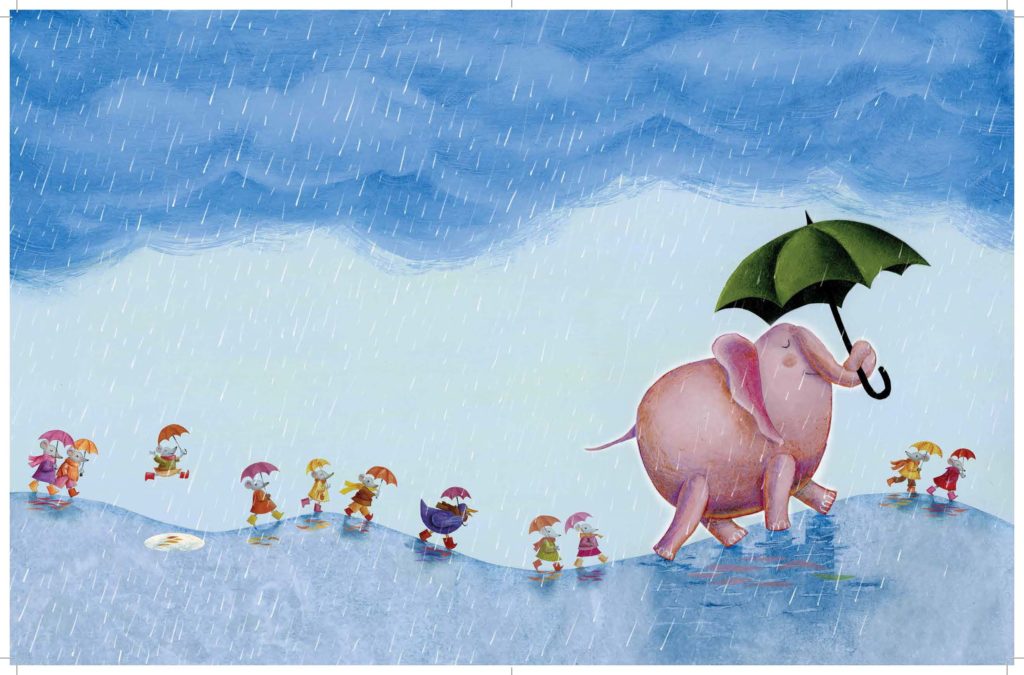 I used this book with 4, 5, and 6 year olds. In the book the elephant uses his umbrella for rain and on his travels he meets some animal friends, who use their imaginations about what the umbrella might be. Here is how I used the book in dance class…
First, I read the book aloud so they could look at the beautiful illustrations. Then we explored the different ways the umbrella transformed. One animal thought the umbrella was a boat. We created boat shapes with our body, and tried moving boat shapes around the room.
Another animal thought that the umbrella was a tent. We made tent shapes and a class tent where everyone could hide inside.
A bear thought the umbrella was a flying machine! This one was my favorite! We explored what a flying machine might look like and where it could take us! We danced on clouds and explored floating through the room, slowly and then fast.
A few other things the animals turned the umbrella into was very creative. A sword, a balancing pole, a bat, and a cane. We tried balancing shapes on different body parts and imagined to hit a home run, with some running and sliding movement.
After we explored everything the animals turned the umbrella into we tried to think of our own things to turn it into. One students said "a crayon!" so we imagined to color the whole room while moving. We used different body parts to color each of the walls and ceiling! Another student said "a swing at the playground!" We used swing as a guiding word and explored it with our body parts. So fun!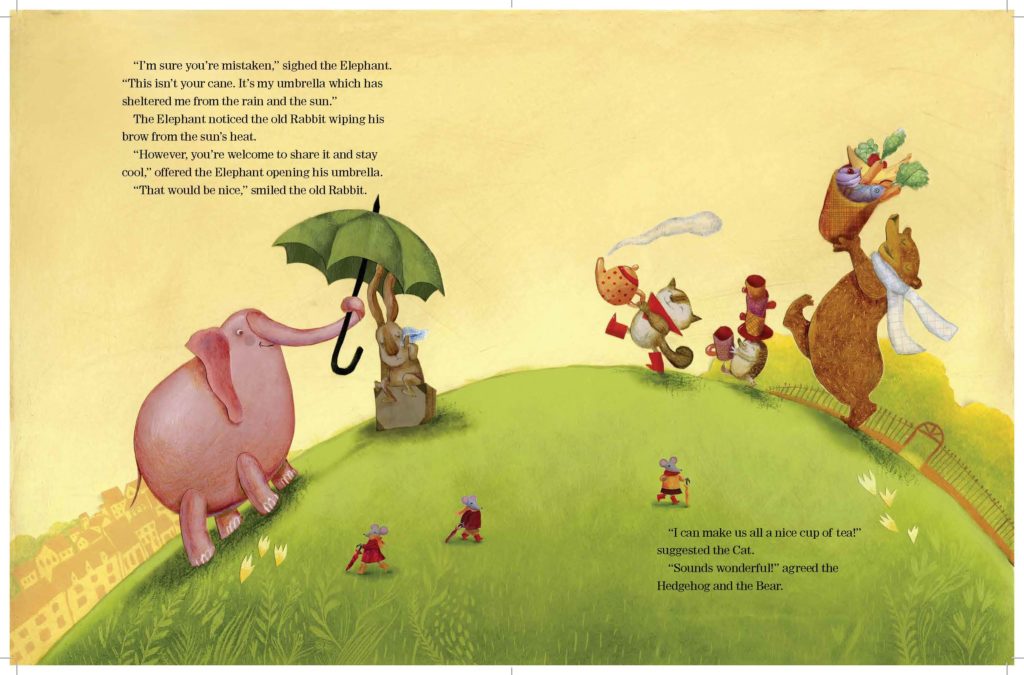 At the end of the book all the animals become friends and since it stopped raining they don't need the umbrella anymore.
I love the way the book sends a message that imagination is important. The elephant keeps shutting down the animals' imaginations but all the animals keep insisting and telling stories of their adventures with the umbrella. It is a good reminder to allow children, your students, to let their imaginations soar. Give them the space to explore it, and teach other adults to also allow that space! You never know, you might just end up on the moon! 😉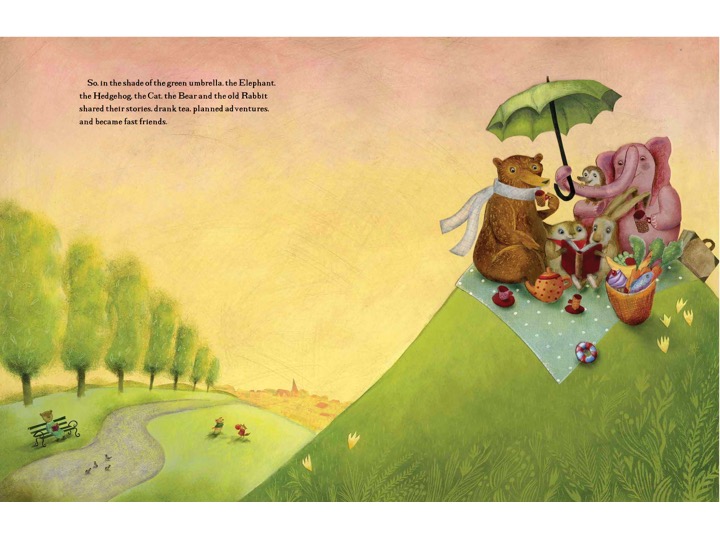 Thank you to Jackie, Maral, and Kerry for this collaboration! Head on over to Picture Books and Pirouettes to hear more about The Green Umbrella! I would love to hear if you use this book with your littles! xo