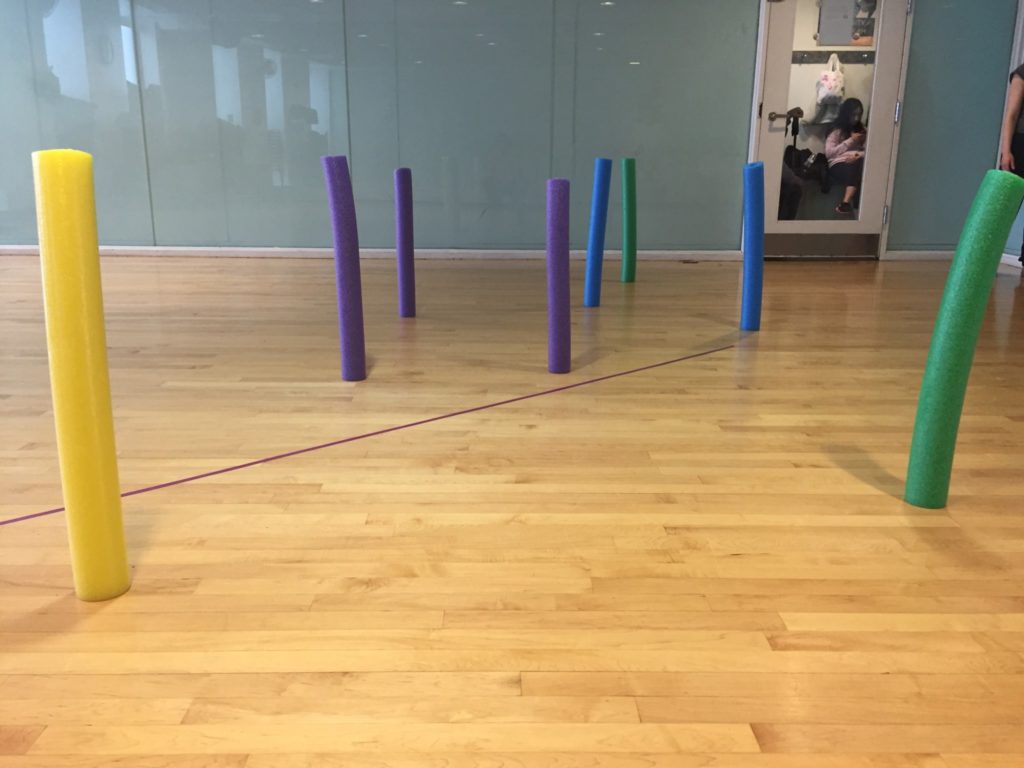 You know what is hard to do? Pack pool noodles and move them to a new state. This year I have been challenging myself to use unique props. The most unique I can think of! These are pretty silly, but I loved using them! Here's what I did!
I used them with ages 2-6! So fun, and I'm sure there are a million other ways to use them, but here's what I came up with this year. 🙂
I purchased these at target then cut them in half. After I got these I realized that they have thinner ones that probably would have worked just as well or better, but these are what I got so we will go with them!
First, I had students sit on their knees and roll out fingers and arms.
Roll out legs and feet.
Go under it holding it up high, over it holding it down low, and around it by putting a finger in the hole. This turns into a little combination.
Turn noodle into a telescope or a microphone.
Balance it on the end of the noodle and then leave it to stand on it's own. Split the class into two groups and have them dance through the balancing noodles. It's a great spacial awareness dance. Moving too fast past them will cause the wind to knock them over.
Have you ever used pool noodles in your class? I would love to hear your ideas on what to do with them! xo