A little over a year ago I became a Mom. It's changed my whole world and some days it can be a challenge to do both. This is a series on how dance teachers who are Moms balance it all. I hope you enjoy it! xo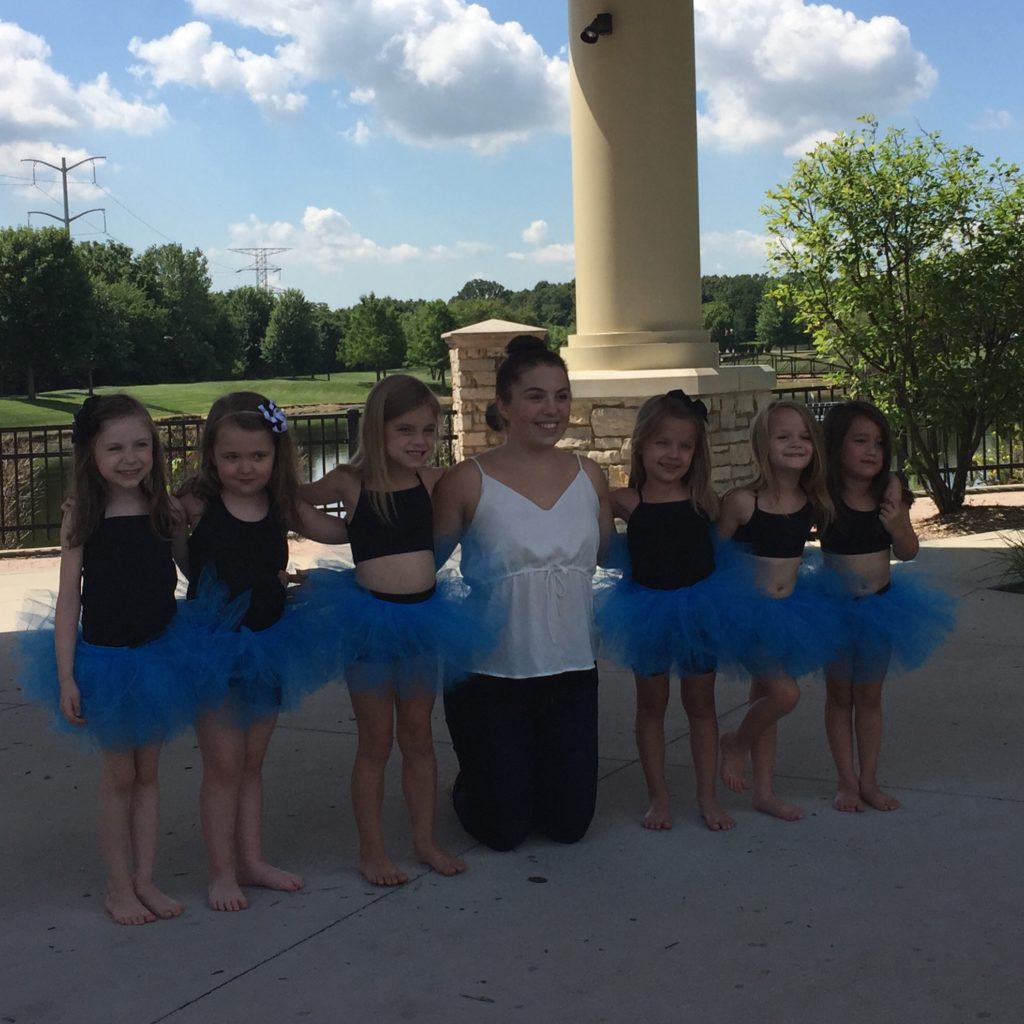 Tell us a little about yourself. Where do you live? Where do you teach? What ages and styles of dance do you teach? How long have you been teaching? What's your background?
My name is Emily Rosenberg, I am a mom, a dance teacher, and a student getting a degree in Elementary and Special Education. I live in Naperville, IL. I teach at Steps Dance Center, my mom's studio. I teach Ballet, Jazz, Hip Hop, and Tap to children ages 8 and under, as well as our 4 and 5 year old competitive kids. I also teach a free dance program on Sundays to children with Down syndrome in coordination with the non-for profit GiGi's Playhouse. I have been involved and helping with the studio since I can remember. I started to assist classes in middle school and then began to sub classes in high school. This is my first year teaching my own classes at Steps.
Tell us about your children. How old are they? What are they like? Do you have a partner? How do you support each other when it comes to your teaching schedule?
I have one son, Brady. He will be 1 year in a couple of weeks. He is an absolute joy. He is incredible in so many ways. He has the patience to sit through dance competitions and other dance events that I bring him with me to. I do not have a partner, but my son and I are currently living with my parents and they are the most supportive of everything I do.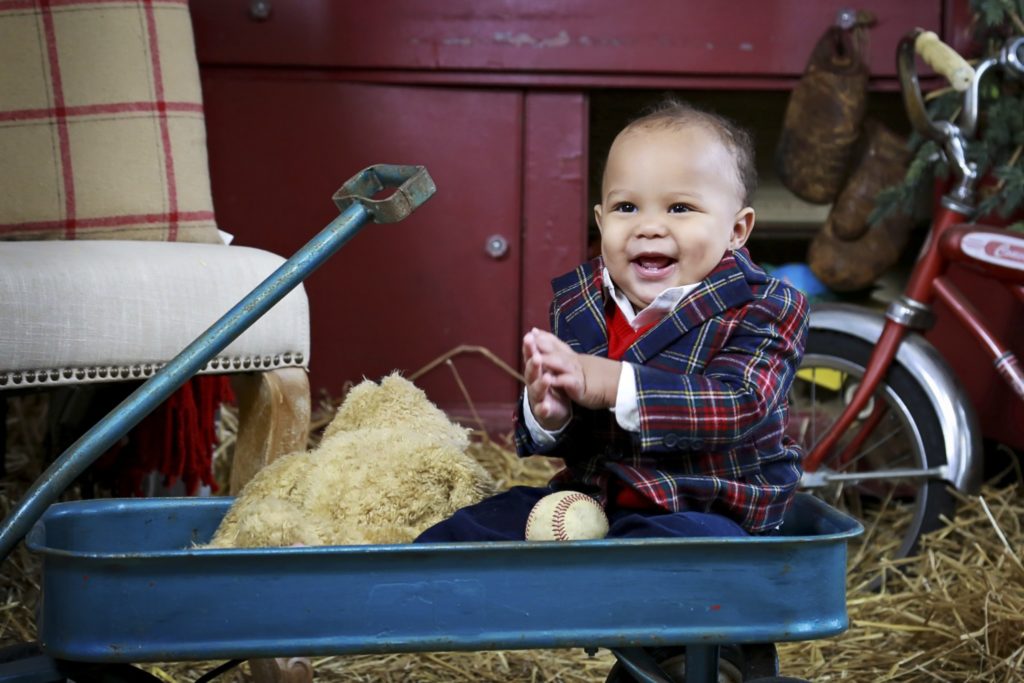 How do you make it work? What time of day do you teach? How many hours a week? How do you handle childcare? Who takes care of your kids when you are teaching? Do you take them with you? Are you able to see them while at work? Tell us a little about your situation as it is now!
I teach a half night one day a week, two mornings a week, and Sundays. I teach about 8 hours a week currently. I have my son at a babysitter two days a week for school and teaching, and other then that I am so grateful for my parents babysitting and for him to have an incredible relationship with his grandparents. I also will bring him with me occasionally since there are many parents and grandparents at the studio who love to play with him while I teach. Now that he is walking he has come into class with me. As you can probably assume, having a 1 year old in a tap class full of 8 year olds does not work very well.
When do you find time to plan your classes? Are you involved in anything else? Hobbies? How do you make time for yourself outside of being a mom and a teacher?
Any class planning I do is usually between the hours of 12 to 2 AM after Brady has long gone to bed. I do not really have time for any hobbies. I try to get together with friends every once in a while but do not have much time to do that currently.
How has being a dance teacher impacted your parenting? How has being a parent impacted your teaching?
Being a dance teacher has impacted my parenting a lot. I am constantly trying to get Brady to dance with me, to clap to the beat of the music, make his own music, and more. I am always singing to him and dancing for him, which he loves! Being a parent has impacted my teaching in so many ways as well; I have a new care and appreciation for every child I teach.
Have you ever taught your own kids? What was it like?
I have not yet taught Brady, but hope to have that experience in the near future.
What is the hardest part about balancing teaching and being a mom?
The hardest part about balancing both for me is wanting to let myself to do a lot more than I have time to get done. I would love to teach more, to do more private lessons, and more but there is not enough time in a day!
What is the best part about doing both?
The best part of doing both is because every time I come home to Brady after teaching I am refreshed and ready to be a better mom and it is the same when I go teach after spending the day with Brady. I also love that Brady gets to experience the dance studio and gets to be around all the positive energy that it brings.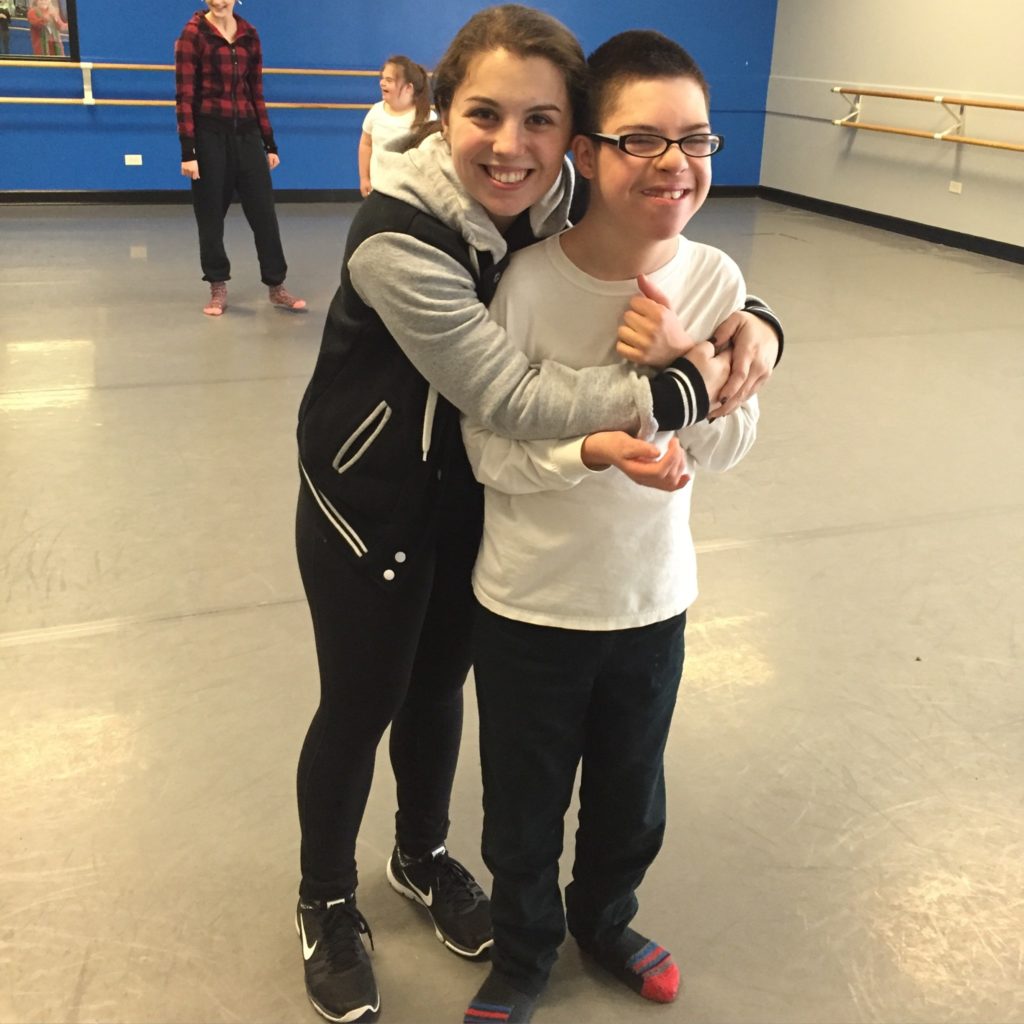 What advice would you give a new mom trying to balance teaching dance and being a mom?
Advice I would give to a new mom trying to balance both, would first be to make sure there is always more than enough time and energy for your kids first. I would also tell them not to worry on the days you are not fully prepared or not feeling your best from lack of sleep. Take it day by day, it always gets better.
Anything else you would like to share? Insights? Ideas? Feelings? Advice? Stories? Frustrations? Successes? Challenges? Inspiration?
I did not really know what I wanted to do with my life. But after having my son, teaching dance, working with the special needs students, and helping out at a local kindergarten classroom, I have realized that I want to work with young children for the rest of my life whether it be at the dance studio or in a school setting. So even if you completely change what you want to do after having a child or anytime, you can always make it work.