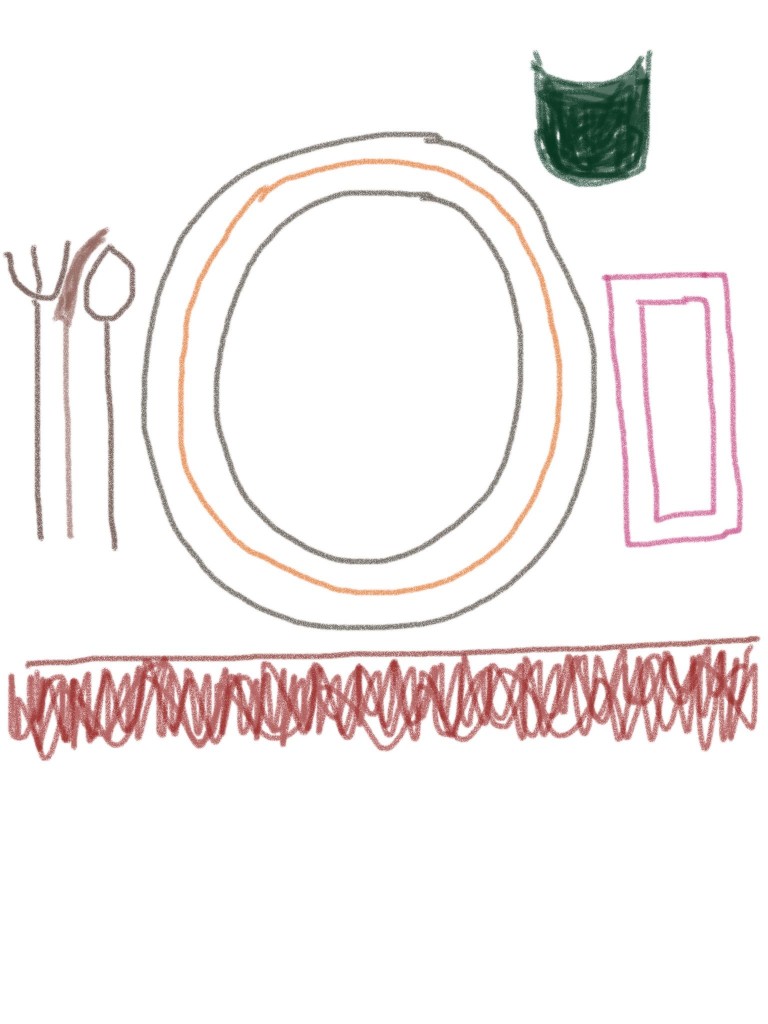 Full Disclosure: This drawing is not my best work… but you get the idea!

I have always loved Thanksgiving. It's a special holiday for me, I'm not sure why, I just love it. AND I love dancing about it! Every year I try to come up with lessons that make sense for me and my littles to do around Thanksgiving time and every year I come up a bit short, because nothing seems just quite right.
Well, today I went to the craft store and just took a mosey around. I was looking for a prop (of course) but couldn't really find anything that made sense to use in dance class. Then I came across all of the thanksgiving gear to set the table. I had an aha moment! What if we set our own table, using our bodies. So that's what we did! Hope you can use the idea with your littles too!
I used this idea with my 4, 5, 6, and 7 year old classes. First we brainstormed. I told them the story above as I just told you about the store. We brainstormed what goes on a thanksgiving day table. They were quick to jump to food, but here I really just wanted the "bare bones" of the table. Here's what they said:
1) tablecloth
2) plates
3) cups
4) silverware – (I asked them to be more specific) knives, forks, spoons.
5) folded napkins
6) baskets
7) candles
I'm sure there is much, much more to brainstorm. After we had our list, we explored the shapes of each idea. Then, we set the table. Depending on how big your class is, you can let them choose what they want to be on the table. Or you can pick how many place settings you want and ask them to make that many! Could even be a group activity if you have a really big class.
Have you ever tried setting the table in class? It was really fun, I look forward to trying it all week with my littles along with this turkey song!
What Thanksgiving dances are you doing this week? I would love to hear!