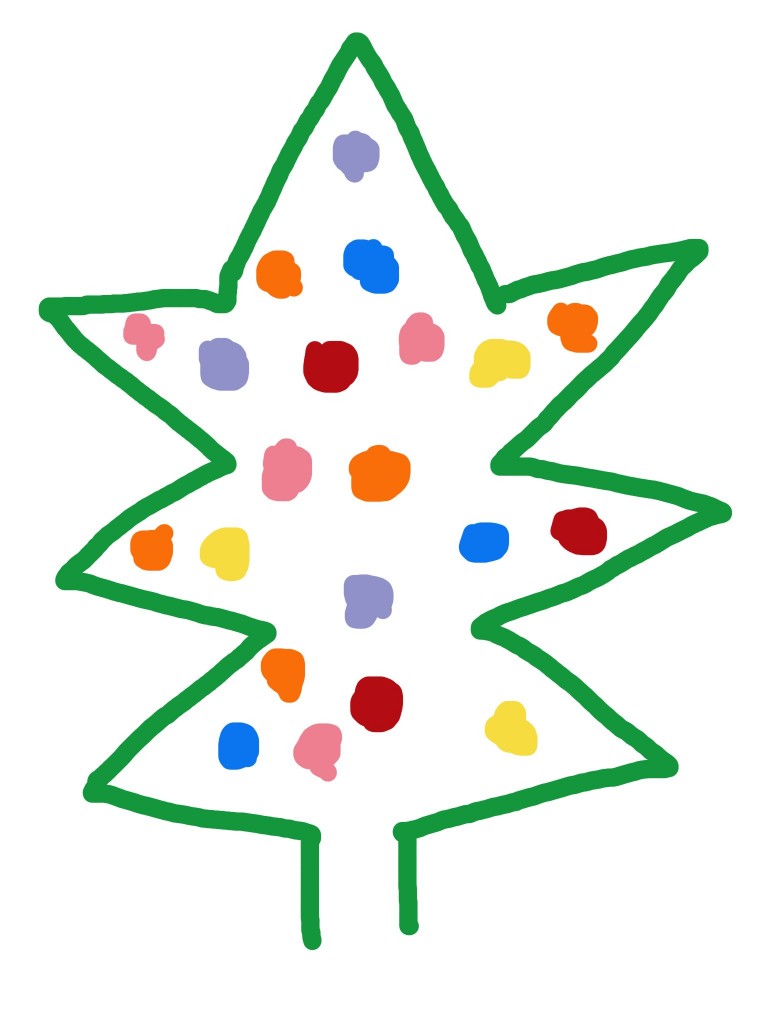 This year with my 6-7 year olds, we put together a little nutcracker dance for a holiday performance. To put it together we explored shapes and ideas about christmas trees.
I partnered them up and asked them to work together to make pointed, rigid, spiky, triangular, symmetrical christmas tree shapes. They made some really interesting shapes on the floor and upside down. Some of the shapes were connected with different body parts, and some were just made side by side. I'm thinking we could of also made a class tree, using everyone to make the branches.

After we had all different trees, we slowly grew the trees from the ground up. We added music and counts! In the final performance, they used glow bracelets to symbolize the lights on the tree. They loved it!
Have you ever tried making christmas tree shapes with your littles? I think next year I will try this lesson with my 3′s, 4′s, and 5′s. I know they will love it too!