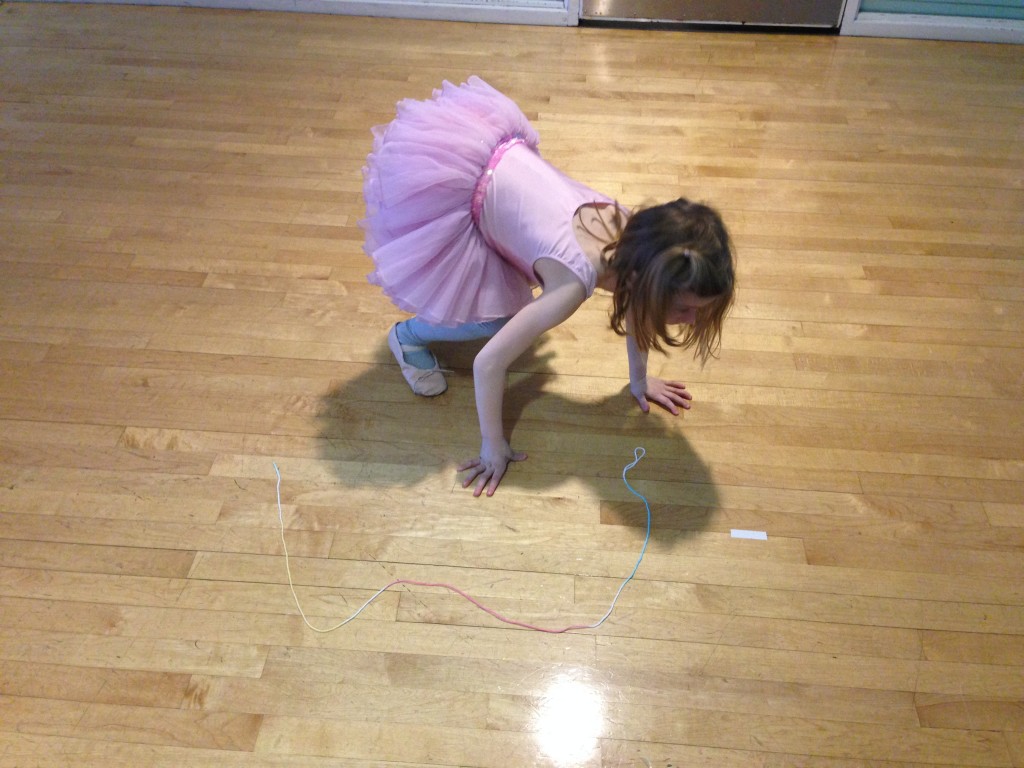 A few weeks ago, I tried a follow the leader game with my 5 & 6 year old students and it was the most fun. I love doing partner dances with my older students and coming up with challenging ideas that might work and get them thinking. Here's what we did:
First I partnered them up and had them do follow the leader across the floor. Once one partner had a turn, they switched and gave the other person. We talked about movement that might work well for follow the leader. Turns, don't work so well, but arms, legs and going down to the ground does. I tried to encourage them to do more then one movement across the floor to challenge their partner and so we don't get board.
After we did it in partners, I asked who was feeling brave enough to try to be the leader of the whole class? Of course, many of them volunteered, so I gave many of them a turn. I tried to set them up in a V formation so they could all see what the leader was doing. It turned into flocking, right away. It was the coolest!
They love to do turns, but I tried to give them other ideas to think about. I think this is an exercise you can bring back all through out the year, especially if you have a particular class that needs to focus, and fast!

I did the lesson 2 weeks in a row, so it gave it a chance to "sink in."
Have you ever tried follow the leader and/or flocking? I am surprised I have never tried this before! I'm excited to now have it a part of my tool box!