The Around The World project is inspired by a mothering around the world series that I really enjoyed reading. I thought it would be a wonderful idea to see how teaching dance varies around the world. Each month I will post an interview from a different country. I'm so excited to learn about the way dance is taught in other places. I hope you enjoy it! :) 
____________________________________________________________________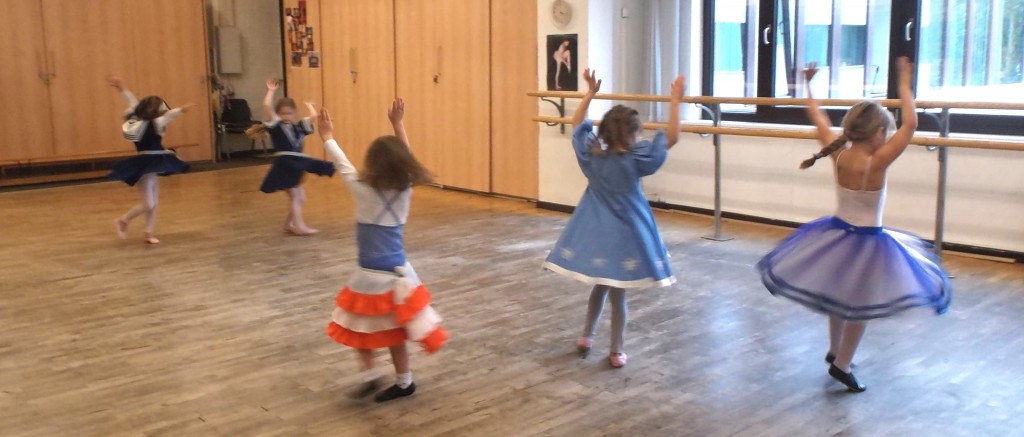 Meet Jessica Nitsch who teaches dance in Germany!
On your background…
I studied music, dance and theatre. My original plan of being a musical actress vanished quite fast when I started teaching "until I have a job in a theatre". I discovered my passion in working with children and now this is already my third year as a dance teacher. I'm also teaching singing, acting and piano.
On teaching dance as a career…
Living by teaching alone would be possible if I'd do it full-time. I just started again slowly after pregnancy and birth of my first child, four afternoons a week. In Germany there is no need for a special degree to teach dance, as long as it is not a "professional" dance school – although you can study dance education. Everyone, who likes to and has a certain talent with the kids, can teach creative dance.
On teaching dance at every level and age…
My youngest children start with 2 1/2 years. It goes up to 15 years in my classes. I worked out my own curriculum, inspired by a few books and my own experiences of the last years. Happily lessons turn out to be much more relaxed now and I am able to improvise if something doesn't work out as I thought it would.
On creating dance for early learners…
My kids have the possibility to take part in small recitals over the year. Once a year there is a huge production of a show, where they can perform in a big theatre in front of over 700 people – this is always a great excitement and a big motivation, even for the youngest. In their dances I try to include the movements, that they discovered in improvisation and leave some time and freedom to play.
On parents…
I try to speak to the parents before and after lessons and also during "drink and pee"-breaks. They are involved in creating costumes and looking for the little ones backstage during a performance. A toddler-parent-class would be nice, but since most parents (mothers as well as fathers) work quite long and just have few times it might be hard to get some participants.
On your dance educator community…
A dance educator community is nothing I discovered up to now, but that would propably be more, if I actually had studied it. There are a few books on the market, but I get most ideas and inspirations from english websites and blogs.
On Dance In Schools…
Dance in schools isn't that common in Germany. Of course teachers try to get the kids moving to music some time, but it could be much more. I'm happy to teach in schools once in a while for workshops and activity weeks. That's both fun for me and the kids.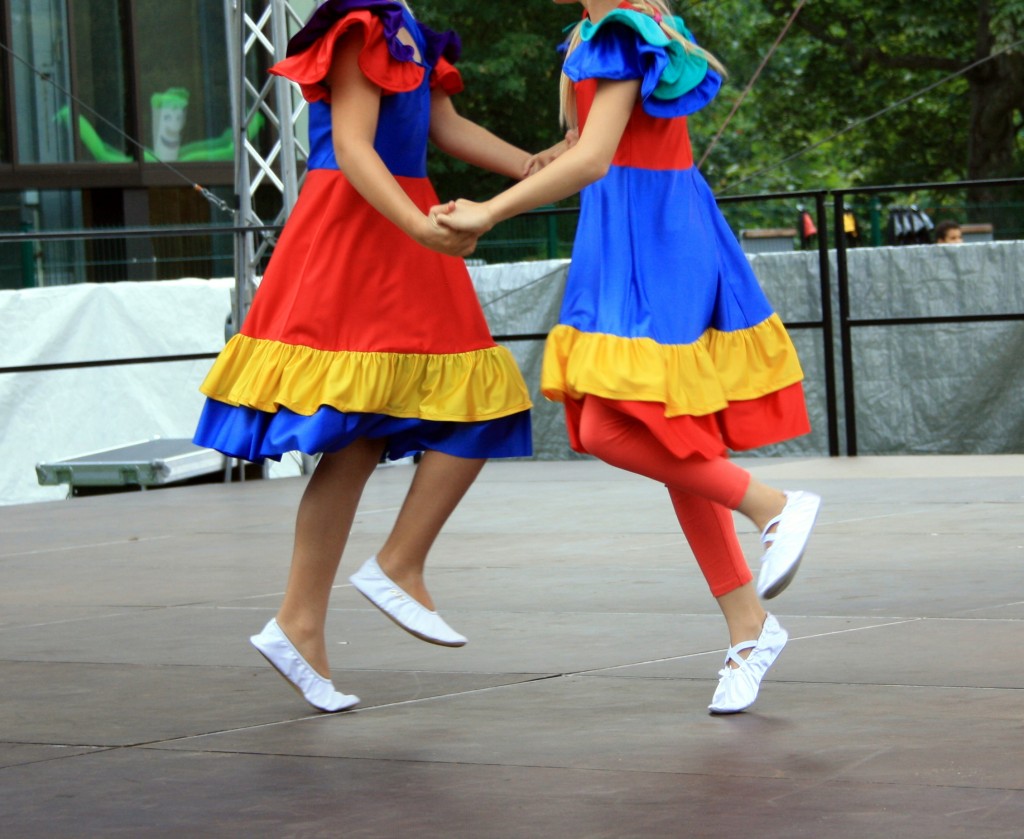 On Dance in a private studio setting…
Taking dance classes is a very common hobby over here. There are many private dancing studios, but also registered associations, where the equipment might be a bit lower in quality and quantity – but therefore also more affordable.
On Boys in dance…
It's unfortunately still not that common for boys to dance. I have had three all in all in the last three years, which integrated into the class full of girls without any problems. For me as a teacher there's of course the task to give them the chance to be creative apart from fairy dust and unicorns

On dance and tradition…
Germany has a long tradition of dancing, especially in certain regions. On different occasions you can see them being performed in public, often from clubs and for free. For "professional" and modern dance you often have to pay quite a lot.
On dance and language…
In ballet classes and also in my older jazz dance classes I'm using french terms. With the little ones I try to describe what we are doing or explain it in a little story. For example that we let a butterfly fly through our legs in Plié or let a ladybug goes under our heels in Relevé. This way they know why we are doing it and are always very creative with it.
On dance and technology…
In preparation of big shows I like to use videos to show the girls what they are doing. Often they don't feel if they are really pointing their feet or stretching their arms. After looking at the video I ask them to say out loud, what they want to do better. It works fine!
On anything else you would like to share…
At first I started teaching "until I have a job on stage myself", but very soon I discovered, that the passion for teaching is stronger than being always on stage myself (plus it's more family-friendly). Every lesson is a challenge and gives so much to me. I'm very happy to do that job and be a part of the kid's childhood and youth. It's a big responsibility, but it's wonderful!
What would you like to see in the future in dance education?
I'd like to see even more dancing beyond borders. No matter if girl or boy, big or small, what age ore size …
___________________________________
Thank you Jessica!

If you teach dance to littles in another country, and would like to be featured in this series, please e-mail me using the contact form on the left of this page!