The Community Brainstorm Project is exploring the idea of bringing together dance teachers in this community and sharing a snapshot of thoughts on a specific topic. My hope is that we learn new & useful ideas, it sparks new conversations, or perhaps pushes us to investigate a topic that we have never thought about in our own teaching. I'm really excited about hearing from every single one of you. After all, the best way to learn is from each other! – Maria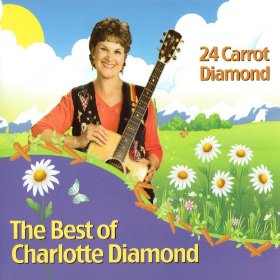 Animal Theme Ideas:
Ballet/Creative Dance Ages 3-4
1) "Little Mousies" by Al Gilbert
Children start up stage. Explain that they are mice hiding in the wall and they are very hungry. There is a mean cat guarding the cheese. Can they slowly and quietly sneak past the cat?
Combination: Prance slowly down stage, pretend to pick up the cheese and nibble on it, bouree turn and curtsey because they are so happy. THEN, the cats wakes up so they need to scurry (fast) back to their hole in the wall and sit down.
The students love this combination and we get to work on a variety of things. Steps worked on:  prancing, bouree turns and curtsies. Lesson helps work on the concept of slow and fast, and moving together as a group. 
2) "Chasse Chipmunk"  A Fantasy Garden Ballet Class
Explain to the students that they are chipmunks hiding in the grass and that you the teacher are the farmer that is looking for them. (Teacher should stand with hand over eyes "looking for the chipmunks" when the students squat down.)
Combination: starting stage left all dancers squat down. All together: chasse to stage right 8 counts squat down for 6 counts then jump up and clap on count 7. Repeat to stage left. Have the children crawl around 8 counts then go back to stage left and clap 1-2-3. Repeat entire combination ending with curtsies.
Another class favorite! Steps worked on: chasses, how to squat and curtsies. Lesson helps work on listening and counting with music, working side to side as a group and following directions.
3) "Going to the Zoo" A-Z Songs, Stories & Nursery Rhymes
Holding hands standing in the circle, bounce and sing "Daddy's taking us to the zoo tomorrow, zoo tomorrow, zoo tomorrow, Daddy's taking us to the zoo tomorrow, we can stay all day" gallop to the right still holding hands. Stop and act like an elephant. Then gallop to the left. Act like a monkey, then gallop to the right. Act like a bear, then gallop to the left. Act like a seal, gallop to the right. Getting sleepy, lay down and go to sleep, NO Snoring!haha! Jump up holding hands while you bounce singing "Mommy taking us… then gallop to the left.
Fun song to do near the end of class. Steps worked on: Gallop right and left. Lesson helps with making and moving in circles, acting out animal movements and changing tempos.
__________________________________________________________________
As a Creative Movement Teacher, I often struggle with how to develop music sensitivity in my classroom. There are many different philosophies amongst my colleagues and I about the use of music in early childhood dance classes.   I have developed three activities that I use regularly in class to place an emphasis on musicality.  I try to incorporate at least one of these activities in every class.
Adagio and Allegro:
Any adagio or allegro song selection would work.  I have found that ballet class CDs offers a variety of choices and I especially like "Positio: Music for Beginning Ballet" by Tatyana Featherman. I use these terms for every age group, and students aged four and above are able to remember and use the terms themselves in class.  I believe that contrast throughout class is so important to keep young children engaged, and by alternating music that is adagio and allegro, I am able to encourage students to move in a variety of ways.  I introduce the terms towards the beginning of the school year, and we discuss different types of movement that are naturally slow and fast.   We then put our words into action, and enjoy a free dance together.  As the semester progresses, I will ask if a song is allegro or adagio, or if the students would prefer to dance to a song that is allegro or adagio.  This keeps the terminology fresh, and draws attention to the music we are dancing to.  The next layer is trying movements that naturally lend themselves to allegro as an adagio and vice versa.  "How can you shake your head slowly?"  "How can you jump in slow motion?"  Students enjoy the challenge and it naturally lends itself to a conversation about energy and dynamics.
8 counts:
You can use any piece of music that has a clear beat.  My students and I love "Carribean Leaps" in "Music for Creative Dance" by Eric Chappelle.  All of his CDs provide lovely contrast and have variety of themes to explore in class.  This activity will work for any age group.  The younger the children, the less options I make available, and the more specific I am with my counting and cuing. Coming back to this idea of contrast, we alternate moving different ways every 8 counts.  This emphasizes the beat of music, and finding the beginning of measures.  I will count the music with the children, sometimes just saying the "7, 8, 1" This is an excellent locomotor exercise, and I often alternate 8 counts of traveling with 8 counts of freezing in a shape.  Other options could include 8 counts of locomotor, 8 counts of nonlocomotor, 8 counts dancing solo, 8 counts dancing with a friend, the options are limitless.  Students in preschool and kindergarten often learn about ABA patterns in school.  I will introduce that concept as well, and we will often vote on what movements should be A and what should be B.  I try to allow students the opportunity to choose the movement we are doing in class as often as possible.
What does the music sound like?
Any piece of music will work!  I believe in the importance of introducing famous composers and pieces of music to my students.  I love "25 Classical Dance Favorites" because it includes such a variety of important pieces. This activity works best for students ages four and up.  I will start by introducing the composer and/or the ballet.  I keep a dry erase board handy to write those names down so that the students can see the letters.  We sometimes spell the word out with our bodies.  I find that this helps the students remember the context of the music.   We then listen to the music for a few seconds.  The age of the student and their current attention span determines how long we listen for.   Afterwards, students get a chance to share what they heard.  This can include information about the speed of the music, how it made them feel, how they imagine dancing to the music, the musical instruments, and the quality of the music.  I will often go first to provide an example.  We then explore different ways of dancing to the music using the information the students provided.
_____________________________________
1) ALL AROUND THE KITCHEN recorded by Little Miss Ann.
This arrangement of an old favorite is perfect for the classroom. I use this song at the beginning of the year to introduce and practice being on a spot and off of a spot. For the verse, the students are on the their spots and do the actions that the verse suggests. On the chorus, they step the beat around their spots (usually making their best chicken imitations.) Later on, I used it in a circle formation—children stand in a circle and do motions on the verse; then walk in a circle stepping the beat and being chickens.
2) RHYTHM IN THE SCARVES recorded Johnette Downing
This is a fabulous scarf piece. The jazzy music is catchy and fun. It is a great piece for listening and following directions; yet it leaves a little room for the children to improvise and put their own creativity on the movement. This song is useful when the group needs a little focus or as a transition/review to creative movement or designing choreography.
3) The absolute favorite song to sing is SLIPPERY FISH by Charlotte Diamond. We sing this fun song while making motions for each fish. The octopus is the favorite because we recline on our backs and move our arms and legs gracefully – or not- in the air!) We also make a huge deal when a fish is eaten.
________________________________________________
What are your favorite preschool songs? We would love to hear!